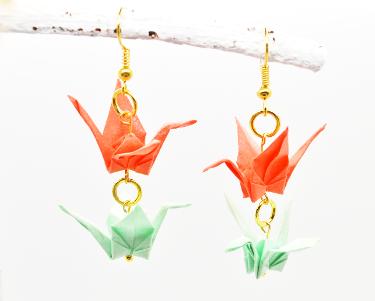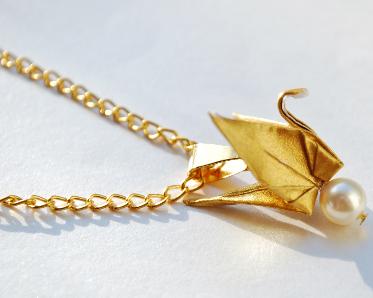 Origami
BIRCH handmade currently design two types of origami earring, chevron (modular) and crane (sculptural). Each earring is handcrafted from eco-friendly coloured papers, that are folded by hand and then varnished twice for durability. These earrings are showerproof and have a plastic quality. Displayed in handmade masu boxes.
Newer designs include cord and chain based necklaces, with origami elements. Swarovski crystals are used in some designs for embellishment.

Pre-made designs are available from the shop, and custom orders are always welcome.