14k Matte Gold Origami Range
Created using 14K Matte Gold Plated Findings, FSC Vegetable ink Printed Papers, and Environmentally Friendly Varnish.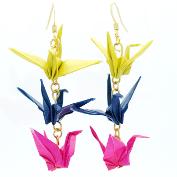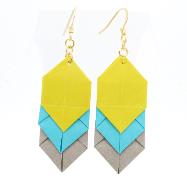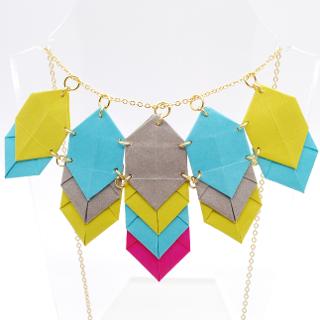 About BIRCH Handmade:
BIRCH handmade was launched in 2013 with the intention of creating a range of uniquely designed jewellery and accessories. These are influenced by concepts in Buddhist culture, modern day life, and colour trends.

Impermanence plays a large role in the contextualisation behind the designs, they are not intended to last a lifetime, but to suggest the beauty in our own fragile lives. The products stand as a memento mori, to remember that we are mortal.

Lisa has recently graduated from her Arts based masters degree, where her main study for thesis was the ideals behind the imperfection, impermanence and transience that is part of our lives.
An open source PDF version of Lisa Birch's 2013 Thesis is available to download here.